So sweeeet!!!!
I put in my order and just a few hours later I recieved my filter. Super fast , cute , and just in time for my event the next day. Life saver.
Brenda Cruz
Weddin Portrait Filter
Seller was so sweet and the filter was done very quickly with all the additions I asked for. She also reassured me that my name wouldn't be to short for the filter in the nicest way when I was worried. I would highly recommend her to anyone looking for a fancy filter!! Can't wait til my party to actually use it. Thanks you!!!
Prianka Prakash
Beautiful and fast turnaround... AWESOME communication with quick responses.. Highly recommended!!
DonDiedra
It's awesome filter!
Awesome Work! The turnaround time was supposed to be 24 hours but I received my design within 1 hour of ordering. highly recommended. Exactly what I expected.
Candace Baker
So thankful. Was in a last minute spot for a snapchat filter and she had it to me within the hour! Was a huge hit! Thank you so much!
Alyssa Alda
Custom Snapchat Filter
The filter looks amazing and communication with the seller was excellent! From the time I placed my order to the moment that snapchat approved the filter was just 3 hours and 20 minutes! I would highly recommend this seller and will definitely use again for future events.
Alyssa Alda
I loved the frame so much! My husband couldn't stop saying i did a good job but honestly it was not me who made it so fabulous! People kept asking me how i did it and I told them i bought from Party Print. I will defitely buy from her again in the future.
Jessebel Almando
Denyse W 
Seller was beyond helpful and kind. He not only made three beautiful filters for my kids but she made all the changes without giving me a hard time and helped me every step of the way. He was so fast and so patient with my needs. He was done within a few hours and helped me submit the images on Snapchat which I appreciated so much because I wanted to make sure it was all done correctly. Honestly you're wonderful! Thank you so much for everything that you did and for making the most beautiful filters. Everyone loved them and it couldn't have been any better. Can't wait to come back and make more with you. Thank you thank you thank you!
Ekaterina Cardenas
Seller is amazing! Its not often that I write reviews and this one is slightly overdue but I need to sing her praises. 1. She's quick 2. Communicative 3. Great customer service. I got In touch with her the week of my babyshower for some snap chat filters. She responded immediately and made any adjustments I asked to filters right away. She was very responsive and I didn't need to wait hours or days to hear back between messages. 2 hours after confirming the designs I wanted she sent me mock ups. I ordered one of her templates and one completely custom filter for my Museum of ice cream themed shower. Amazing work and work ethic! This is how you run your own business!

Adriana De-Alba
Jungle Filter
Extremely happy with my custom filter!! I didn't give seller much time or much detail and she created the filter all in her own! I absolutely adored it and it was a huge hit at our party! Highly highly highly suggest this seller!!!!!!
Brittney Marlene
Great job!
Very pretty!! I wasn't expecting white for some reason but I love it still! Seller was awesome to work with. Every request was granted. He is super talented and prompt. Will definitely work with her again in the future.

Julie Hessel
Awesome filter!
Oh myyyy!!! It's look so amazing! I got lots of compliments at my  party. Thank you so much for helping me as well with fast response.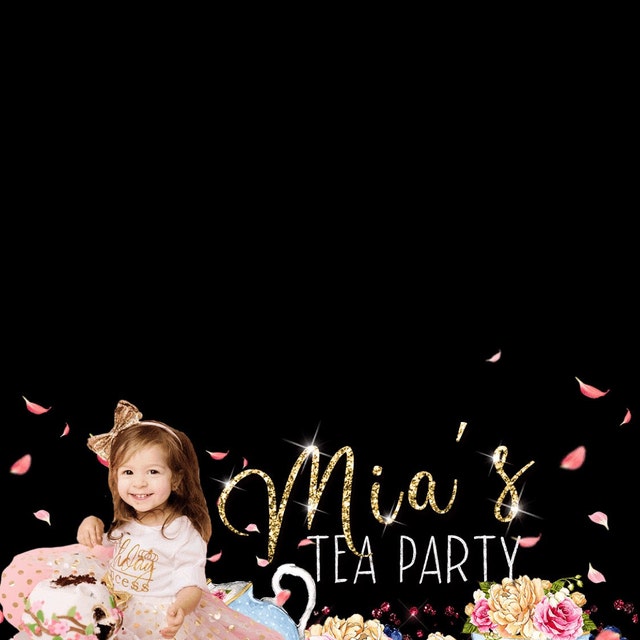 Layla Macy
Cute invitation.
Amazing service! I edited the invitation myself, so the owner did it for me and emailed it to me. The invitation is adorable!

Grecia Chavez
Love Photo Props
We loved this photo props, Amazing Baby Shark Photo Props. He was so quick to respond and make some changes when needed. I highly recommend and will buy from here again!